Arkivet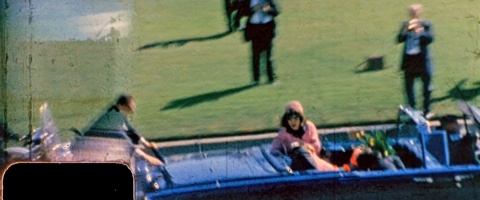 Special 92: JFK
21. November, 2013
Spilletid: 115 minutter (69,3 MB)
Den 22. november 2013 er det 50 år siden John F. Kennedy blev skudt i Dallas. På Dobbelt D har vi jo for vane at anmelde nyheder i vores eget tempo, så derfor er det først nu vi er nået til dækningen af denne skelsættende begivenhed. Vi har udvalgt tre film, der går til mordet på hver deres måde. Vi skal anmelde dem og vi skal snakke om de mange vanvittige konspirationsteorier, og så giver vi også det definitive svar på hvem der myrdede JFK.
Klik her for at downloade special 92
Tilbage til episode oversigten
Notes
JFK: The Lost Bullet (2011). Link
Nova: Cold Case JFK (2013). Link
The Kennedy Assassination website. Link
Case Closed: Lee Harvey Oswald and the Assassination of JFK, Gerald Posner.
Reporter at Large, Edward Jay Epstein, The New Yorker (1968.07.13).
Skingrende sindssygt dansk konspirations website (Husk: Det er ikke pænt at grine af mentalt syge folk). Link
Ekstra billeder