Dobbelt D anbefaler
Hver uge udnævner vi UGENS ANBEFALING blandt de film vi har anmeldt. Her er listen over disse film, der udgør toppen af poppen, det bedste af det bedste!
Episode 220: Holy Jesus Christmas S**t!
Dennis: Meet Me in St. Louis
David: The Christmas Chronicles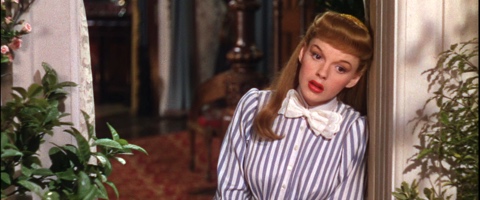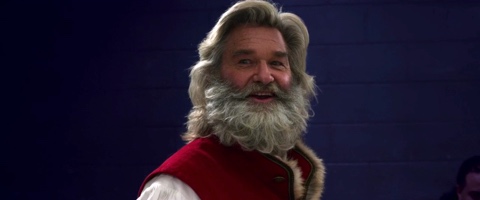 Episode 219: En dyrlæge skal vel ligne sit arbejde
Dennis: The Kominsky Method
David: Absentia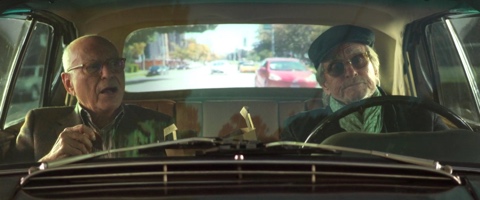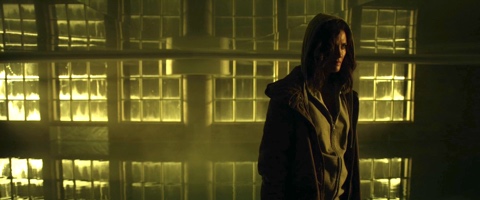 Episode 217: A Gift for Fiction
David: Bram Stoker's Dracula
Dennis: The People Under the Stairs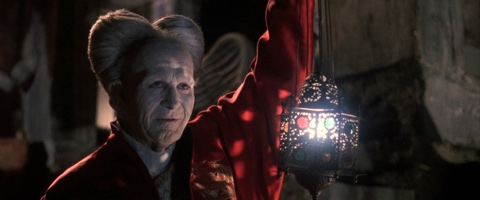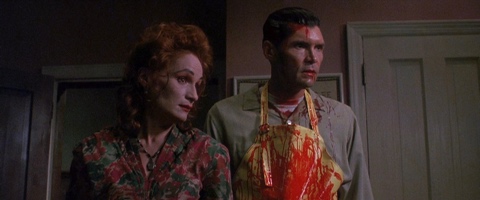 Episode 215: The Bigger 3-Wood
David: The Commuter
Dennis: Young Guns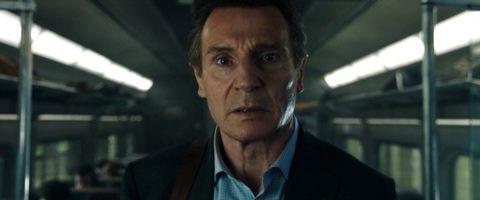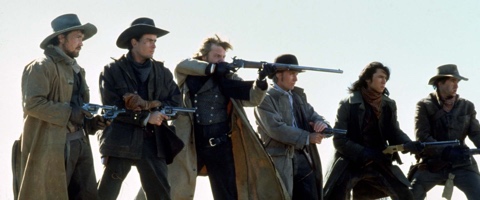 Episode 213: Comparing himself to Rosa Parks
David: Impulse S1
Dennis: Isle of Dogs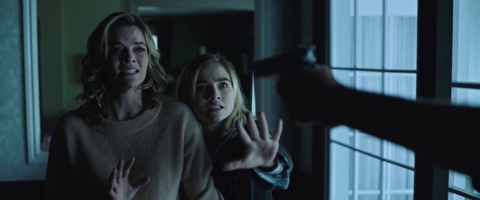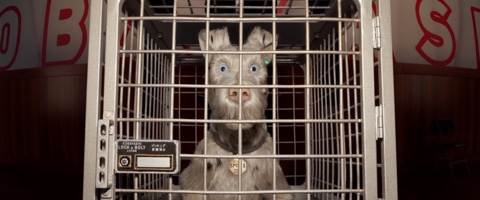 Episode 212: TLC
David: Human Target S1
Dennis: Uncle Buck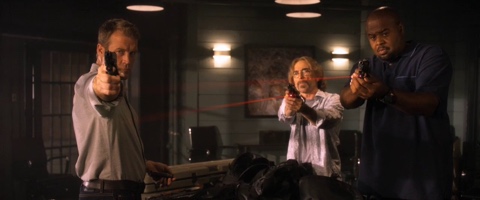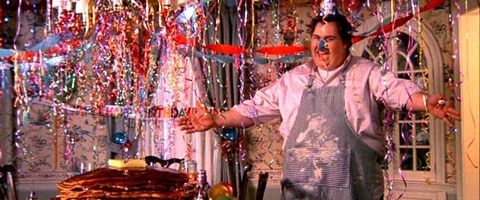 Episode 211: Banging Your Tuna Girlfriend
Dennis: The Witch
David: Final Space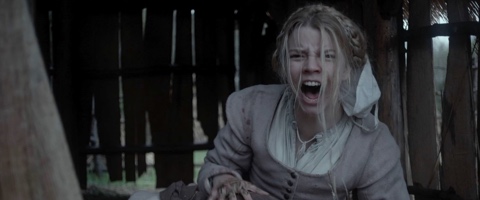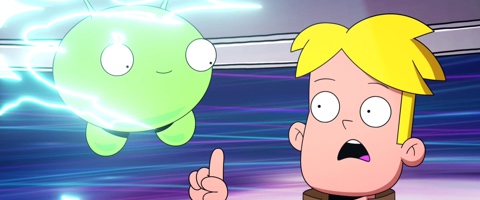 Episode 210: A Short film About Killing
Dennis: Don't Breathe
David: The Fits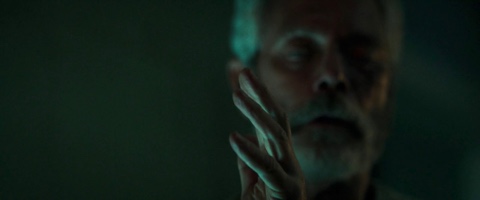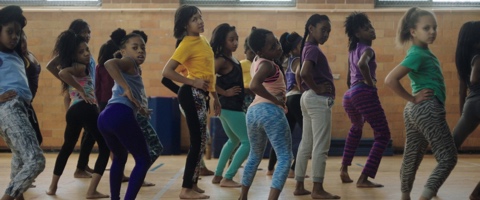 Episode 209: Gummy bears?
Dennis: Paterno
David: Closet Monster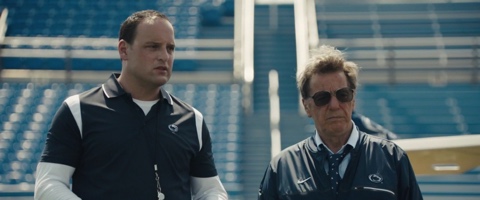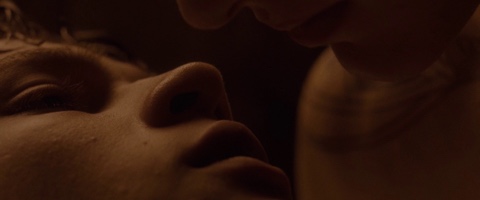 Episode 207: ROOM SERVIIIIICE!
Dennis: War for the Planet of The Apes
David: The Cloverfield Paradox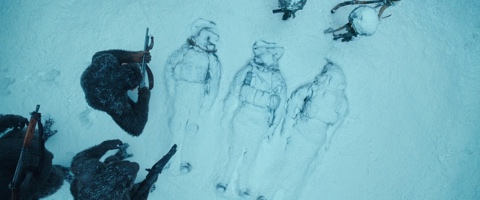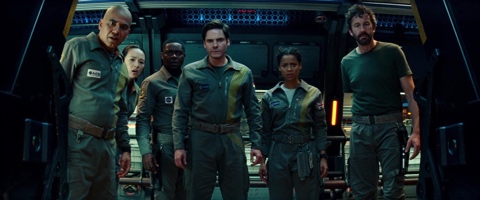 Episode 206: Hitler's pool man
Dennis: The Holiday
David: Con Air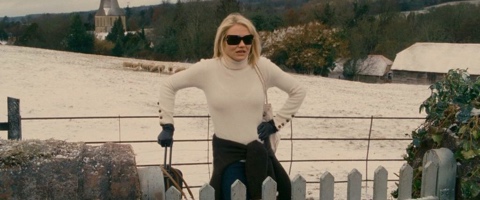 Episode 205: Daaaaaaave!
Dennis: The Family Fang
David: Blood Drive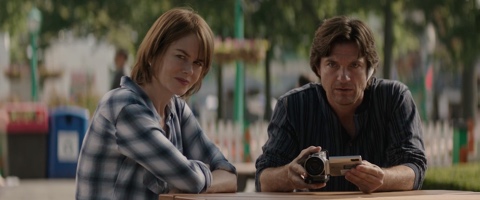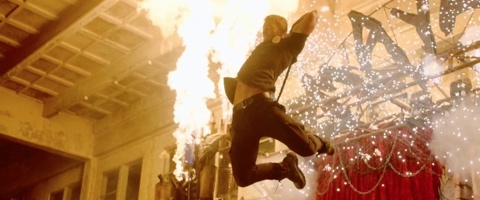 Episode 204: Este carne es de rata
Dennis: The Gift
David: The General's Daughter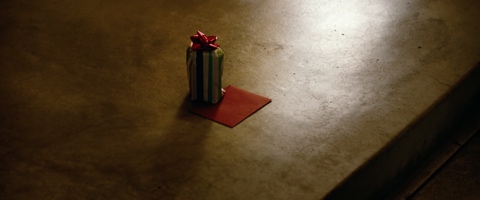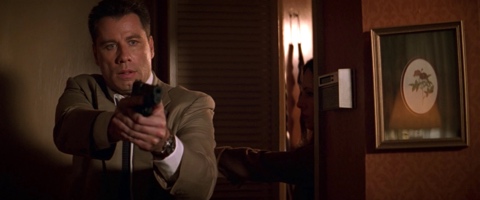 Episode 203: And stuff
David: Apollo 13
Dennis: In the Heart of The Sea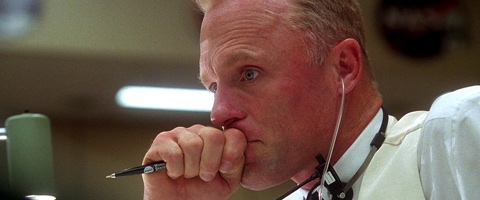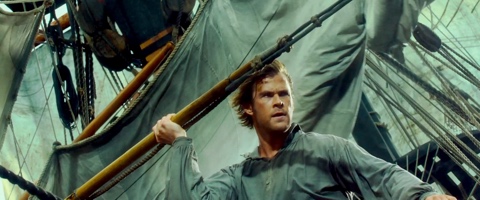 Episode 202: A Fit of Happiness<
David: Kong: Skull Island
Dennis: The Visit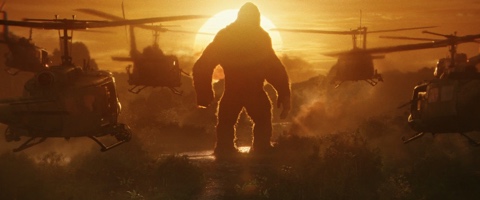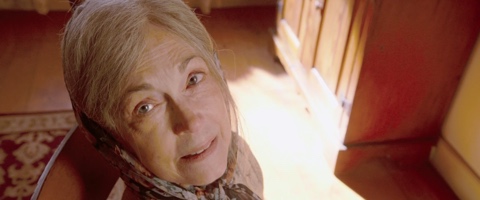 Episode 201: A Banana-Broccoli Shake
Dennis: The Outsiders
David: The Belko Experiment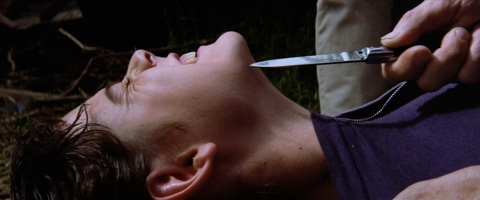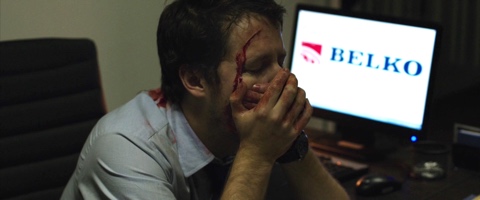 Special 134: Chicks with Kicks, Vol. 1
Dennis: Wonder Woman
David: Never Let Go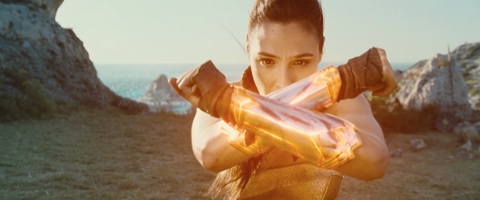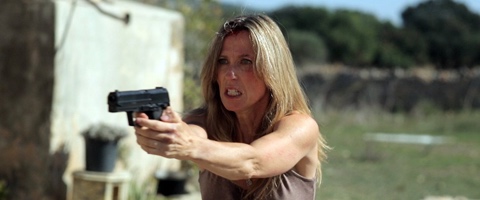 Episode 200: The Wrong Kind of People
Dennis: Guardians of the Galaxy Vol. 2
David: Riverdale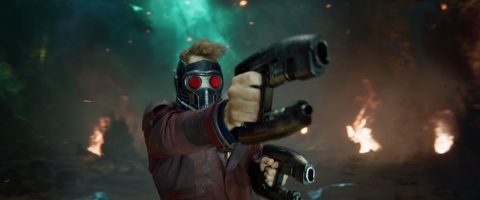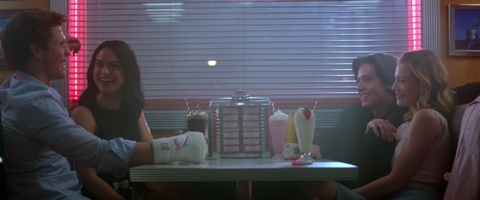 Episode 199: Morrison cut your goddamn dead baby!
Dennis: The Conjuring 2
David: 20th Century Women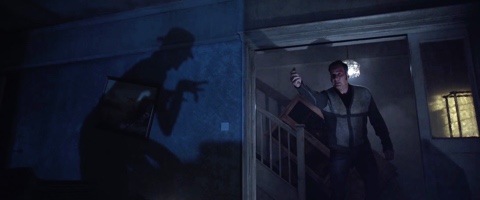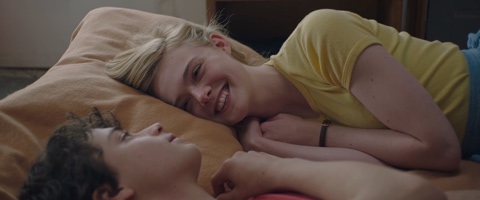 Episode 198: Fremspring på svingtuden
Dennis: Mean Girls
David: Ghost in the Shell (2017)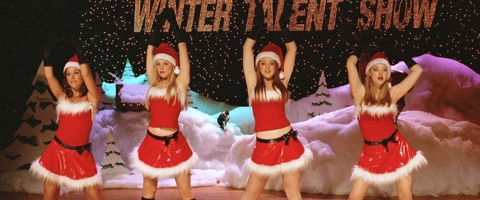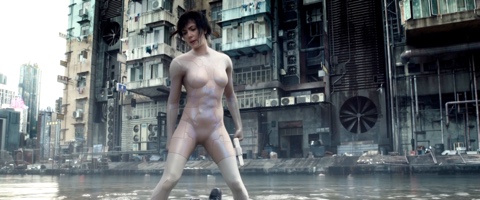 Episode 197: What's the P stand for?
David: The Expanse
Dennis: Logan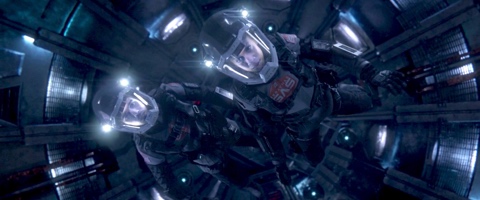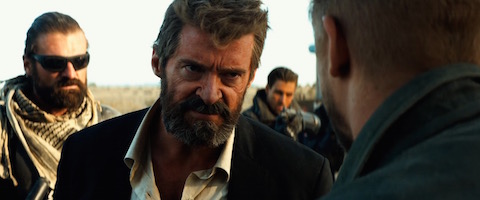 Episode 196: Vordingborg er ikke det værste sted
Dennis: The Long Long Holiday
David: Sweet/Vicious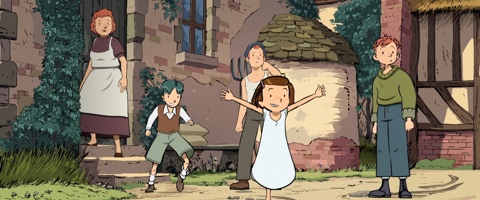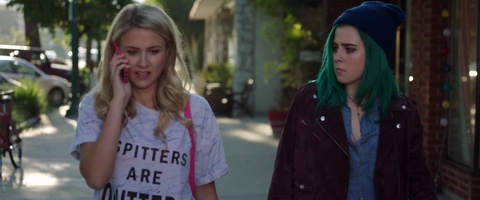 Episode 195: Rock a pocket of puke
David: Search Party
Dennis: Lemony Snicket's A Series of Unfortunate Events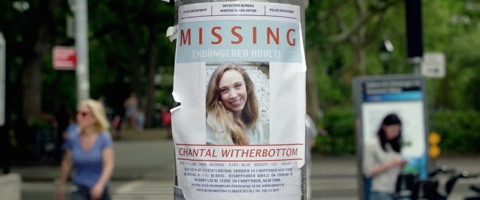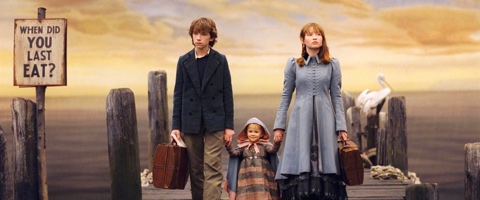 Episode 194: The collected works of Jacqueline Susann
Dennis: Gilmore Girls
David: The Exorcist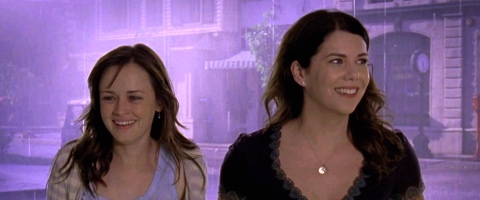 Episode 193: A stupid alien
Dennis: Doctor Strange
David: Innocent Blood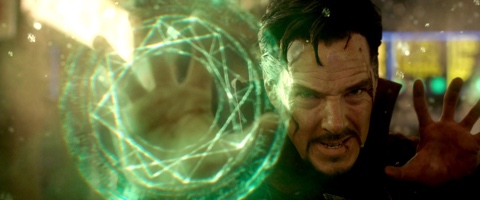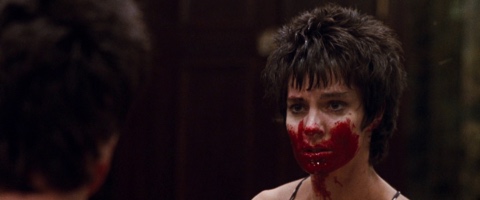 Special 125: Halloween - Dansk kød på bordet!
Dennis & David: Sidste time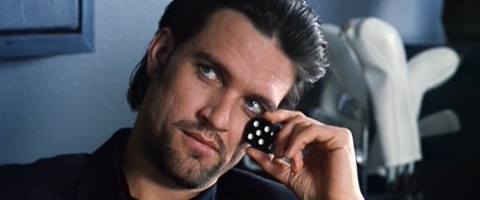 Episode 192: Special Forces Unit Texas Thunder
Dennis: Skam
David: King of Thorn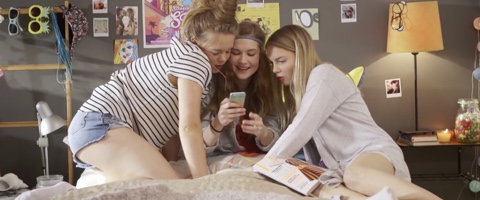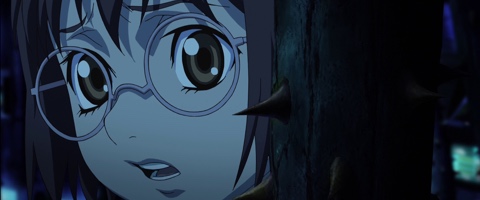 Episode 191: Tiny salmon chasing that impossible dream
Dennis & David: Batman v Superman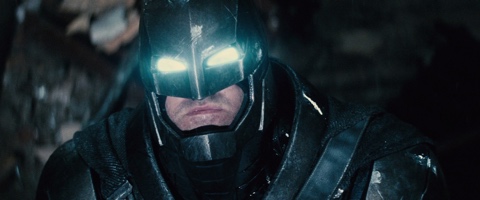 Episode 190: A little blonde holding up national defense
Dennis: The Natural
David: Escape from New York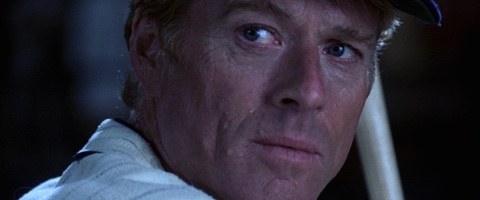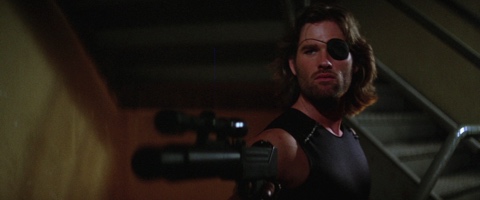 Episode 189: That Little Frenchman Beats 'em All
Dennis: Fiddler on the Roof
David: Saboteur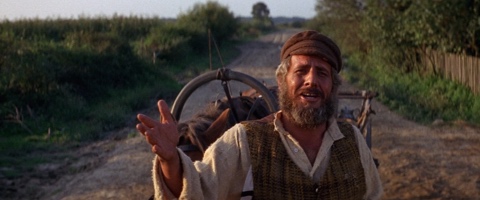 Episode 188: The third best hole
David: Suicide Squad
Dennis: Green Room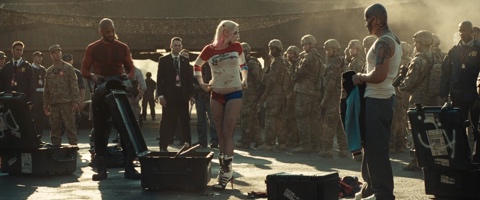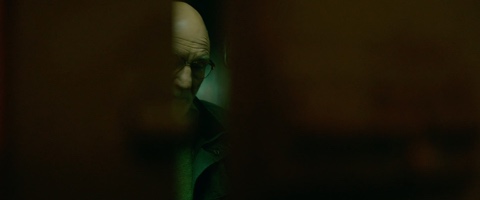 Episode 187: Remember group sex, Jimmy?
Dennis: The Flash
David: Faking It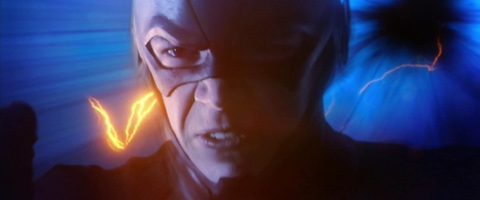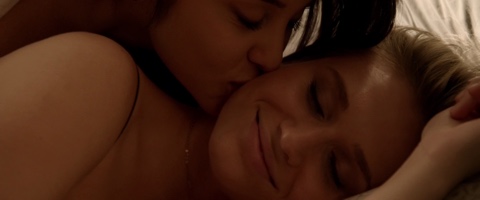 Special 123: Shananigans - The Jest of Shane Black
David: Kiss Kiss Bang Bang
Dennis: The Nice Guys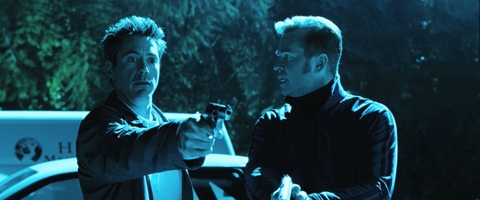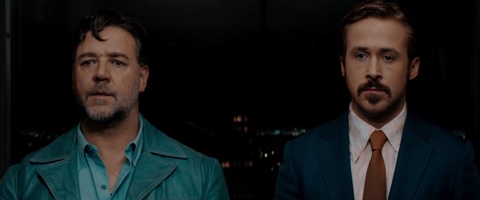 Episode 186: A creature that goes both ways
Dennis: Månen over kirsebærtræerne
David: Uptown Girls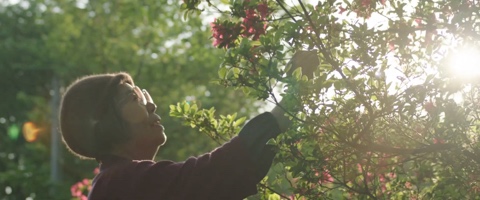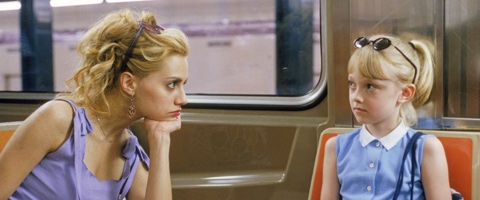 Episode 185: Be wary of very scary, hairy Larry
Dennis: The Jungle Book
David: Stitchers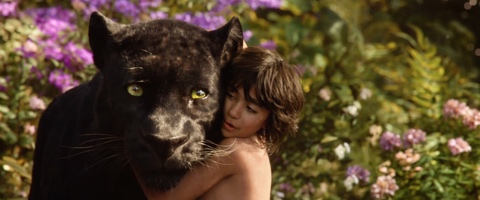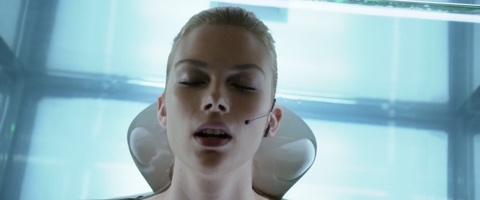 Episode 184: Young. Tall. Thin.
Dennis: Hush (2016)
David: Threesome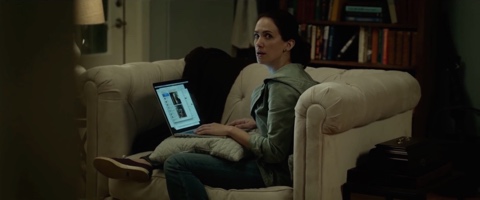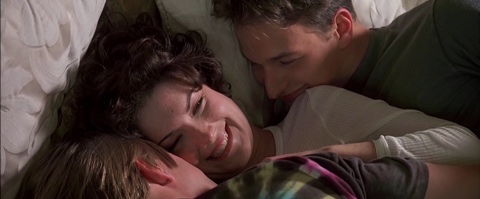 Episode 183: Not the Gary Cooper that's dead
Dennis: Tokyo Sonata
David: The Sure Thing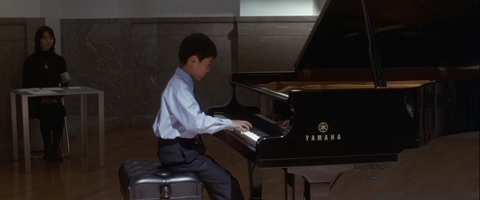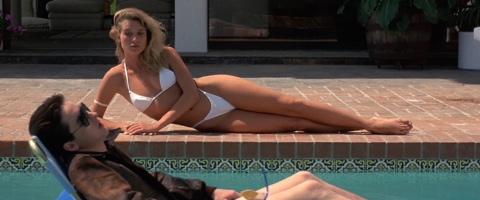 Episode 181: Pat Nixon had sex in my room
Dennis: Bad Words
David: The Voices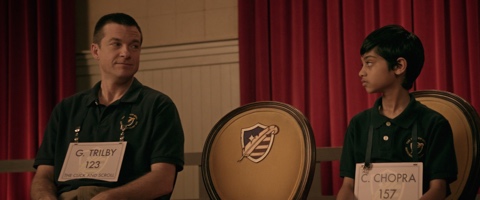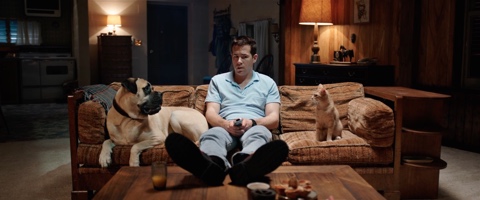 Episode 180: At 12:10 the hand became alive
Dennis: The Shop Around the Corner
David: Penguins of Madagascar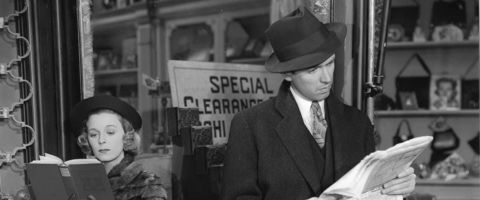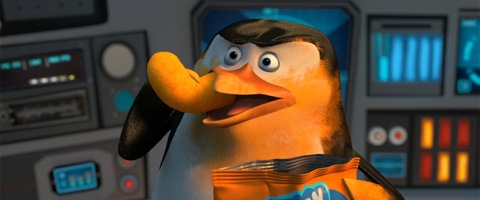 Episode 179: Man's grasp exceeds his nerve
Dennis: Scouts Guide to the Zombie Apocalypse
David: Kung Fu Elliot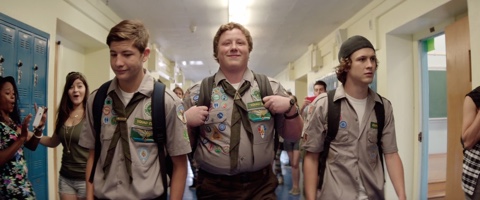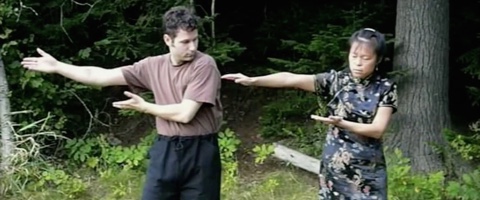 Episode 178: F**ked up, poisonous choices
Dennis: Insidious: Chapter 2
David: Spectre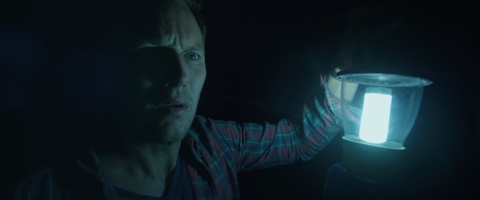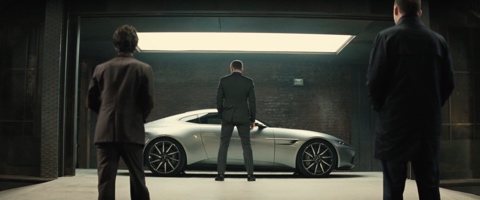 Episode 177: Why are the innocent punished?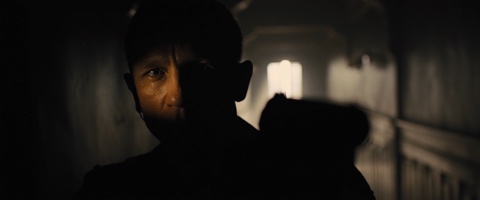 Episode 176: P*ssy Communist?
David: Last Passenger
Dennis: This Is Where I Leave You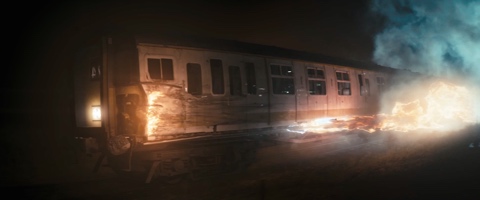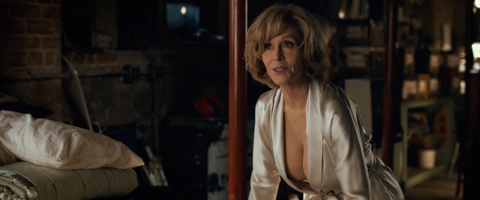 Episode 175: We can't all be Bozo the Clown
David: Deadfall
Dennis: Chef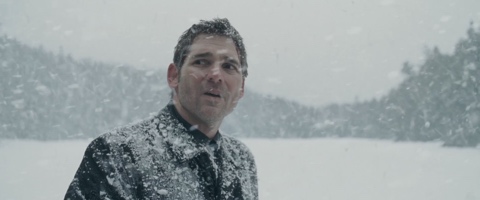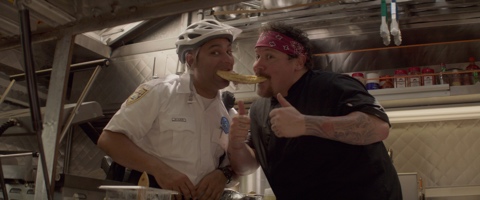 Episode 174: A Really Expensive Bunny Appendage
Dennis & David: Mission: Impossible - Rogue Nation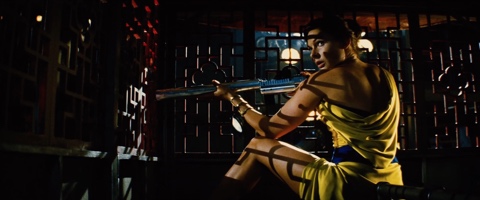 Episode 173: A Whale's Vagina
David: Miracle Mile
Dennis: Jurassic World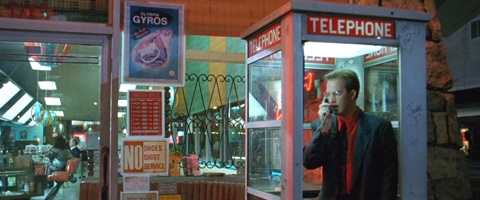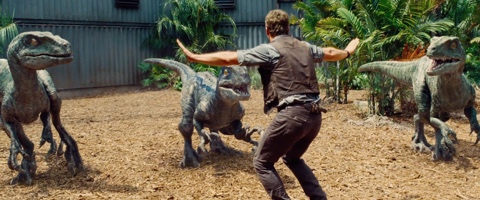 Episode 172: Wind in her hair and gum on her shoes
Dennis: What If (og Mad Max: Fury Road)
David: Lost Soul (og Mad Max: Fury Road)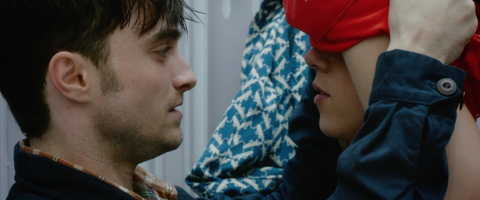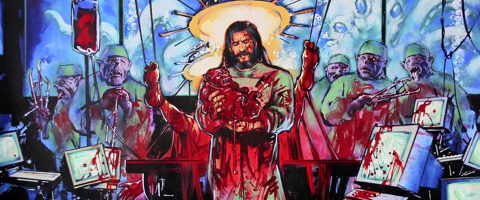 Episode 171: 68, December 30, 0500 hrs.
Dennis: Funny Girl
David: John Wick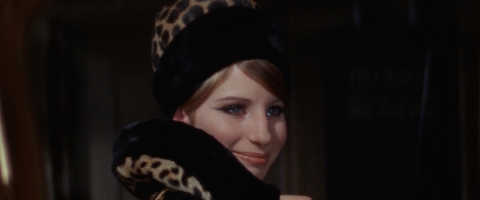 Episode 170: Baker's got it all wrong
Dennis: Craigslist Joe (og Speed)
David: The Last Days (og Speed)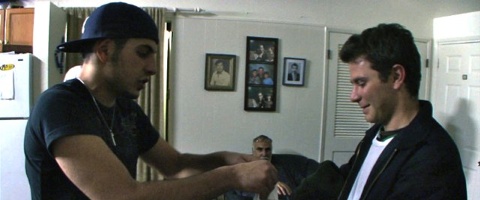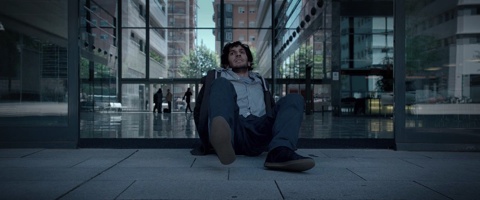 Episode 169: The mainstream of 20th century thought
David: Red Hill
Dennis: Wild at Heart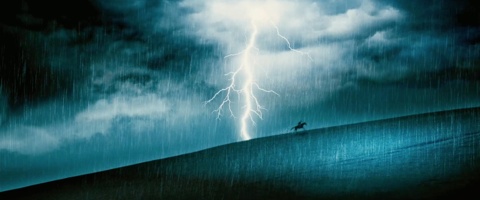 Episode 168: You'll Always Be a Prince to Me
Dennis: Guardians of the Galaxy
David: Dead Poets Society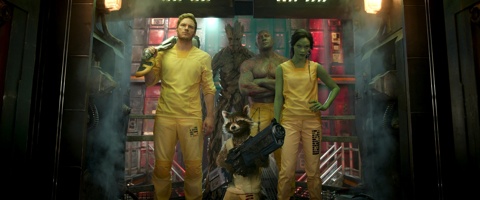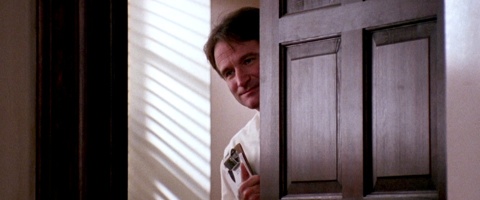 Episode 167: It's how fast you get up that counts
David: Fermat's Room
Dennis: Remo Williams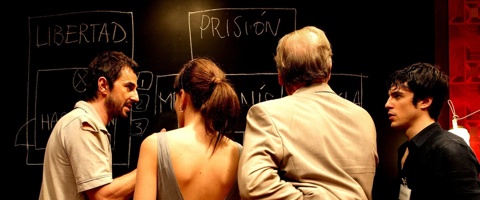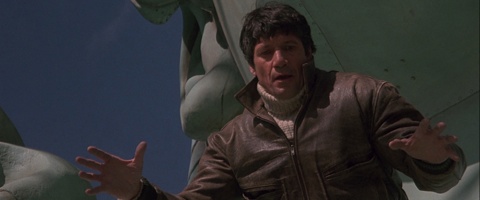 Episode 166: La luna del cacciatore
David: Jodorowsky's Dune
Dennis: Modern Romance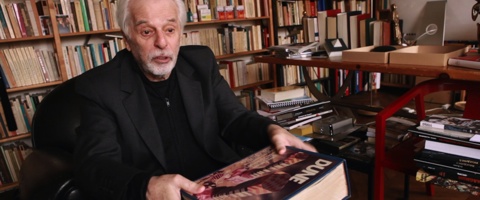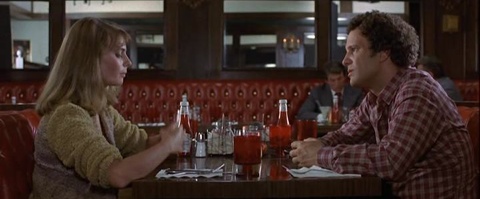 Episode 165: What about sparrows?
Dennis: Cuban Fury (og Love song for Bobby Long)
David: Open Grave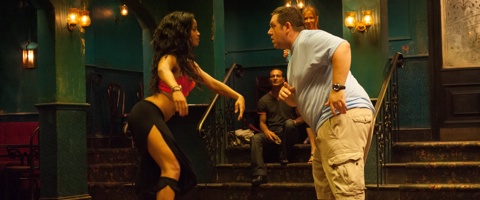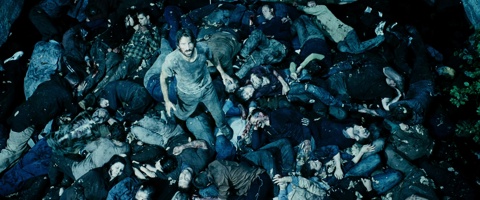 Episode 164: A box of tissues and a nip of brandy
Dennis: The Great Dictator
David: Non-Stop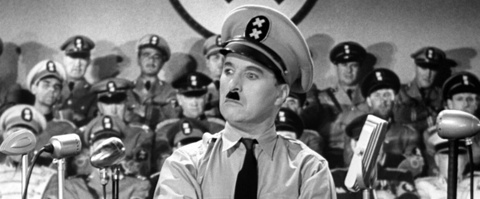 Episode 163: A mean motherf**kin' servant of God
Dennis: The Grand Budapest Hotel (og Carlito's Way)
David: The Borderlands (og Carlito's Way)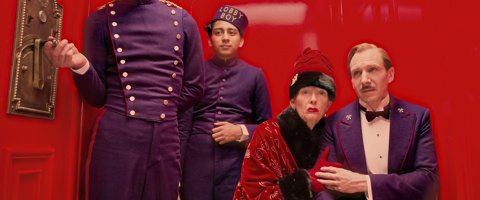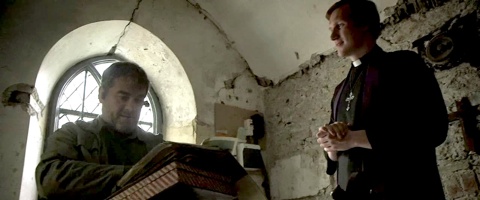 Episode 162: Make it Suntory time
Dennis: Streets of Fire
David: Witness for the Prosecution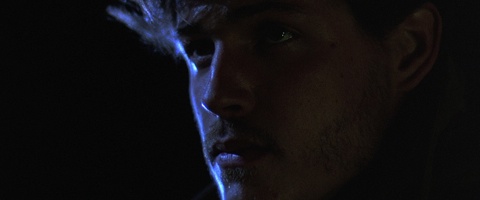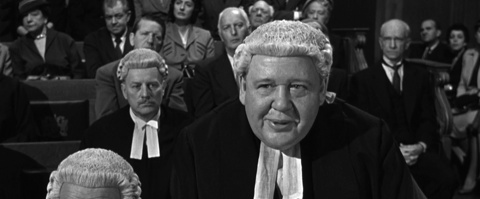 Episode 161: Pimps and whores
Dennis & David: Odd Thomas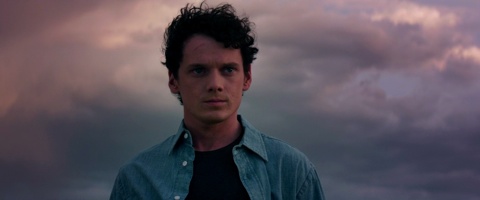 Episode 160: God?
Dennis & David: I Will Follow You Into the Dark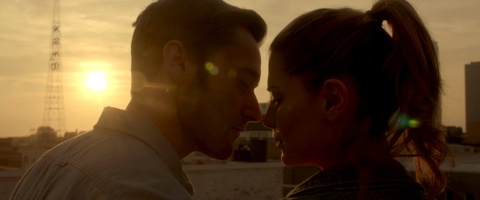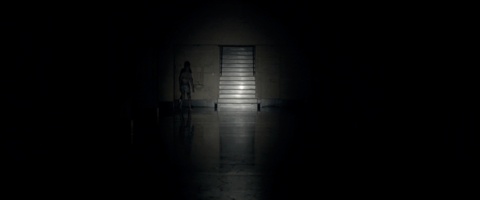 Episode 159: The gases surrounding Alpha Centauri
David: Snowpiercer
Dennis: The Conjuring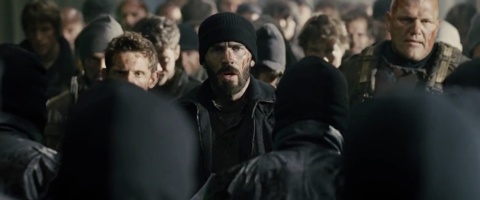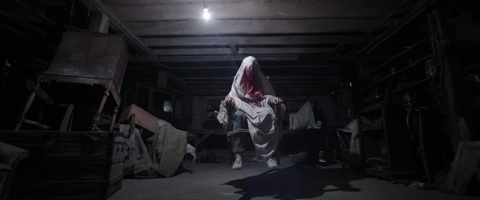 Episode 158: Gunfight at the El Toro
David: Gâten Ragnarok (og Toy Soldiers)
Dennis: Blue Jasmine (og Toy Soldiers)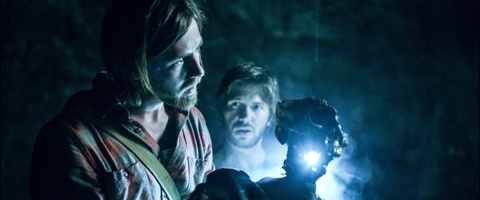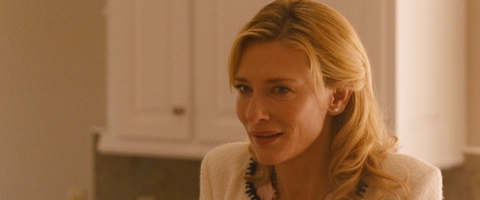 Episode 157: Piranha Gun! Oh yeah!
Dennis: Sound of My Voice
David: Angels with Dirty Faces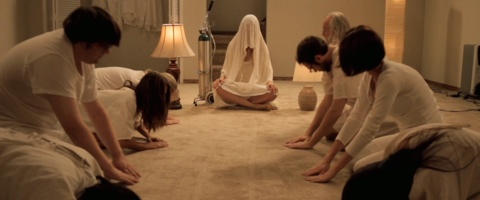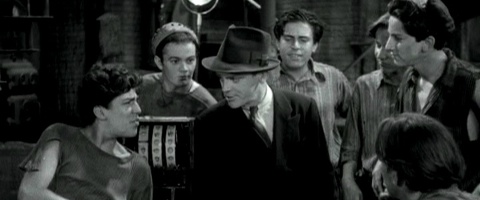 Episode 156: The FLDSMDFR!
David: Riddick
Dennis: Sound City (og lidt Curse of Chucky)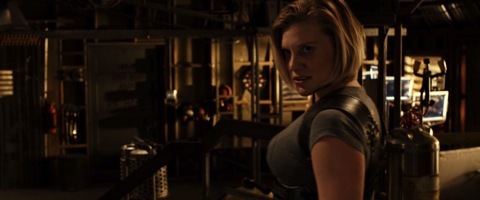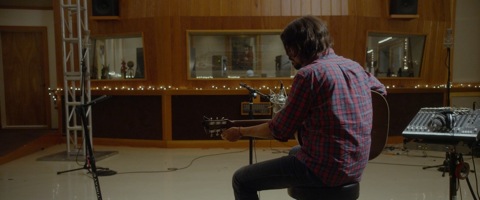 Episode 155: Beauty and Acting
David: Stoker
Dennis: The Fountain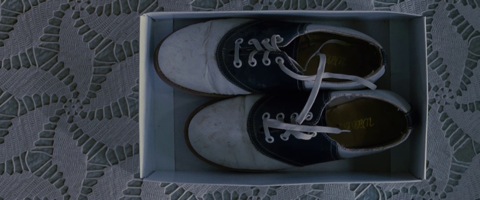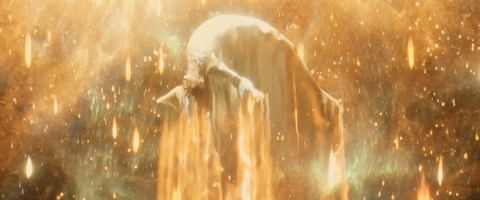 Episode 154: No ritual animal slaughters of any kind!
Dennis: Each Dawn I Die
David: The Way Way Back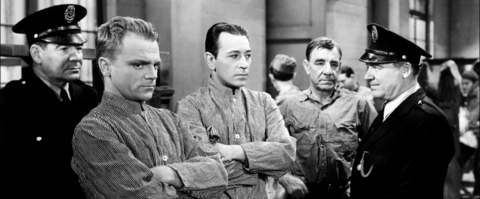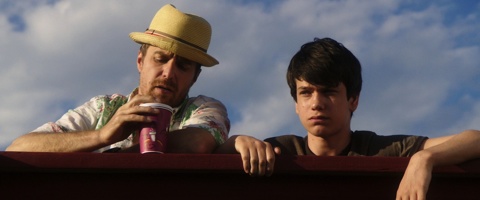 Episode 153: Planet of the Female Mummies
Dennis: Cadillac Records
David: White Heat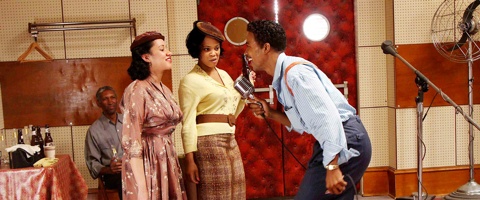 Episode 152: Thirsty, maybe. Curious, maybe.
Dennis: Never Sleep Again
David: Deceiver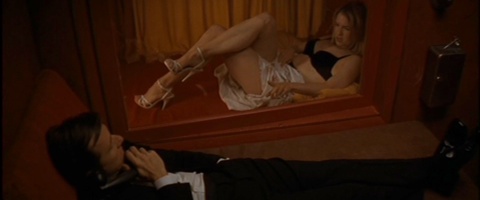 Episode 151: Stupid, ignorant son of a bitch, dumb bastard!
Dennis: The Graduate
David: Sleepers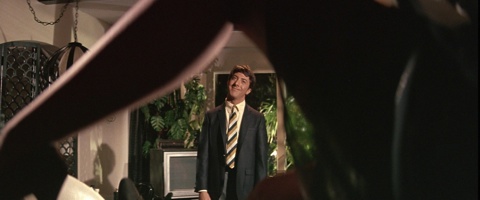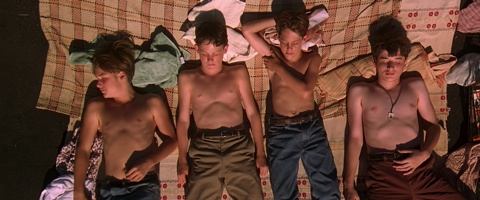 Episode 150: DA-DA-DUM!
Dennis: The Amazing Spider-Man
David: Hammer of the Gods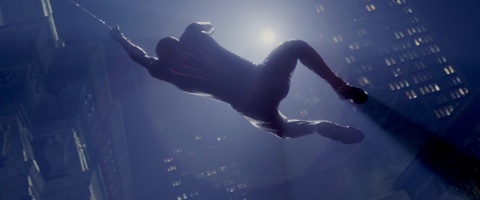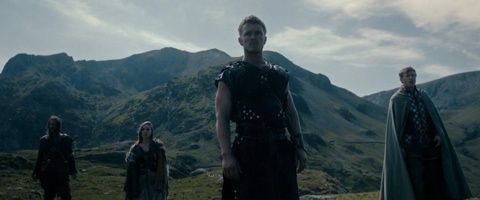 Episode 149: Worried about dinosaurs
Dennis: Texas Chainsaw 3D (OG Paths of Glory)
David: Psalm 21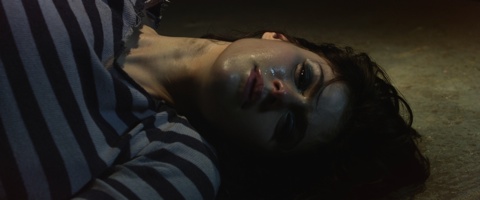 Episode 148: Stop eating my sesame cake!
Dennis: Young Adult
David: The Berlin File (OG Goodfellas)