Arkivet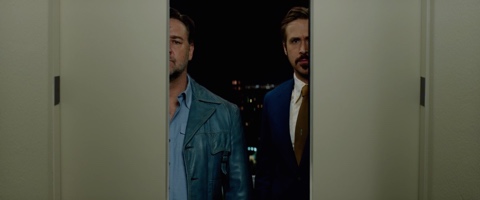 Special 127: 2016 - A New Old Hope
5. Januar, 2017
Spilletid: 164 minutter (98,5 MB)
Kalender siger 2017, men vi kan jo ikke bare sådan tage fat på et nyt filmår uden at sige farvel til det gamle først. Det er tid til det traditionsrige og sikkert for lange tilbageblik show, hvor vi præsenterer listerne over vores bedste og værste filmoplevelse fra sidste år - og naturligvis har flere lyttere også sendt deres lister ind.
Denne episode er EXPLICIT.
Programoversigt
0:04:03 - David og Dennis' Bottom 10
0:28:02 - Lytternes lister, pt 1
1:12:46 - Lytternes lister, pt 2
2:10:11 - David og Dennis' Top 10
2:43:54 - Slut
Dobbelt Ds 2016 Top og Bottom Lister
Dennis' Top 20
An (aka Sweet Bean, Månen over kirsebærtræerne) (eps 186)
Arrival (eps vin 1)
The Nice Guys (sp 123)
Green Room (eps 188)
The Fundamentals of Caring
Steve Jobs (eps 182)
Fantastic Beasts and Where to Find Them (eps 194)
Creed (eps 182)
Midnight Special
Rogue One (eps 126)
The Beatles: Eight Days a Week
Batman v Superman: Dawn of Justice (Extended Cut) (eps 191)
Doctor Strange (eps 193)
He Never Died (eps 183)
Deadpool (eps 185)
Suicide Squad (eps 188)
Chuck Norris VS Communism (eps 193)
Twinsters
Asperger's Are Us
The Jungle Book (eps 185)
Davids Top 10
Davids top 25 kommer snart på bloggen.
Dennis' Bottom 5
Davids Bottom 10
The Neon Demon (eps 191)
The BFG (eps 195)
Warcraft (I Kassen anmeldelse)
(Not) Ghostbusters (eps 192)
Gods of Egypt (eps 186)
The Revenant
Independence Day: Resurgence (sp 124)
Term Life (eps 185)
Extraction (I Kassen anmeldelse)
Point Break
Davids bottom 25 kommer snart på bloggen.
Klik her for at downloade Special 127
Tilbage til episode oversigten
Notes
Oscar Quizzen er åben! Link
Ekstra billeder